Every step of the way
Reach your goals in style. With sessions that are personal, enjoyable and limitless.An elite team, motivated by your success.
Daria Kantor, CEO & Founder

Our workouts use natural movements, activate flexibility and work with your own physical weight for a healthy, resilient body and mind.
As part of the TruBe community you will have the Freedom and flexibility to bounce between a wide range of disciplines.
Whether you want to try something new or stick to what you love, the TruBe team is dedicated to delivering a service that is both unique and personal to you. Your sessions will be orientated around your goals and set at your pace. Perfect for all levels of fitness.
We will bring all the necessary equipment to the session and will adapt to the space.
Lifestyle Assessment
Not sure where to start?
Book a complimentary 30 minute consultation with someone from the TruBe team, with no pressure to commit. This is a great chance to ask any question you may have. Find out what the best approach for you is, how you can add variety to your workout and how you can compliment your workout.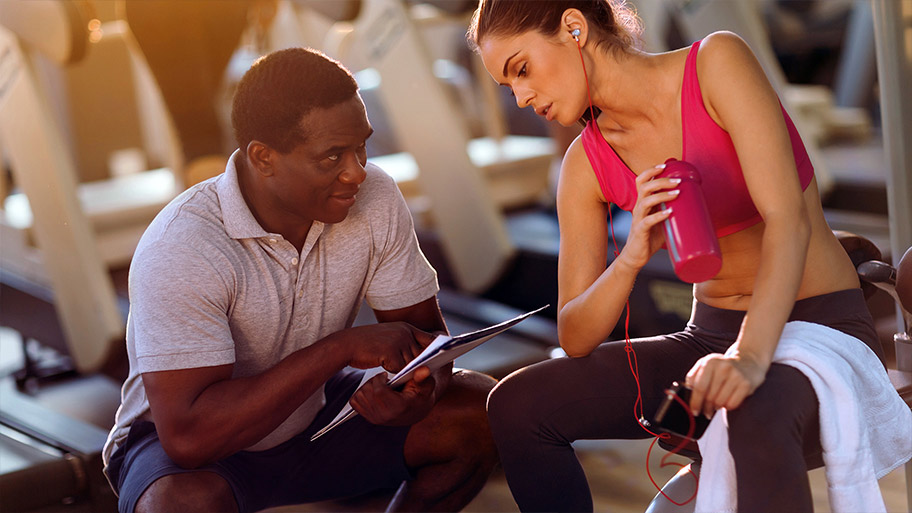 Why choose a Lifestyle Assessment
If you are unsure where to start or haven't worked out in a while then you can book a free 30-minute fitness consultation over the phone or meet an expert trainer in person. All of our trainers are flexible and are able to come to a location of your choice.
Our trainers can advise a new way of working out, how to add some variety to your workout, train in a way that is specific to your needs or just some general pointers on keeping up your health and fitness.
Users
Anyone who wants to learn about their fitness options and is thinking of starting a workout plan.
Benefits
Learn the fastest and most effective way to reach your goals
Plan how often you will need to workout and how to fit it into your schedule
Discover what types of workouts should be in your training program
Understand what foods to eat and when to eat
Find out how regular exercise can help reduce feelings of anxiety
Learn more about creating a nutrition plan
Discover how regular exercise can help you both physically and mentally
Why choose Personal Training
Whether you want to get fit, focus your training on a specific body part or have a total body workout, this is for you! This is the most efficient way to get in shape and improve your fitness with industry leading fitness professionals. Our signature personal training sessions focus on mobility, burning fat, muscle gain and will help you reach your fitness goals faster.
Users
Those who want to train for an event, want to generally keep fit or recovery from an injury.
Benefits
Lose fat, tone your muscles, increase your fitness levels and develop your strength
Increase your fitness, speed and agility for sports such as football, tennis, hockey and rugby
Increase your muscle size and tone up when combined with the right diet
Get ready for an event such as an obstacle course of a marathon
Improve your coordination and skill
Focus on improving a specific muscle area from a previous injury
Why choose Yoga
In our busy culture of working or being on the go, we create stress and find it hard to detach ourselves, which is why we focus on the 4th limb of Yoga; the "quieting of the mind". We realise that without Pranayama there is no Yoga, no matter how advanced your postures are. Therefore each movement emphasises the breathing and flow of the movement, focusing on your mind and body in one.
Users
Those who want to take a break from their hectic lifestyle and take an hour to clear their mind and body.
Benefits
Decrease your stress levels and improve your mood
Improve your muscle definition
Improve your posture
Improve your core strength
Improve flexibility
Why choose Boxing
Experience effective boxing workouts that can burn up to 600 calories per hour. Our boxing sessions improve your mobility, motor skills and coordination. Perfect for releasing your everyday stress and punching your way through the week. It's important to have a cardio-based workout, and most importantly one that's fun!
Users
Those looking to start a new sport, improve on your current boxing skills or reduce stress. Suitable for all fitness levels.
Benefits
Improve your coordination, skills and stamina
Have a cardio-based workout and burn calories
Improve your general fitness and reduce stress
Why choose Kickboxing
Similar to boxing, kickboxing is an all around effective workout that combines different workout disciplines with exceptional mobility and coordination from your arms and legs. This sport has a wealth of benefits not just for your fitness but also your mental health, as it can be useful for stress relief. Our kickboxing trainers are extremely experienced ranging from former champions, to taekwondo instructors, to MMA fighters.
Users
Those looking to start a new sport, improve on your current boxing skills or reduce stress. Suitable for all fitness levels.
Benefits
Improve your mobility and coordination
Burn calories and fat through a cardio workout
Improve your general fitness and reduce stress
Why choose Ballet Fit
Experience a ballet-inspired workout for lean muscles and improved balance. Ballet training is an effective way to burn calories and sculpt muscles by incorporating small, isolated movements into each workout. Our professional ballet trainers will teach you new ballet positions whilst incorporating floor work and strength exercises to build your strength and endurance.
Users
Those who are looking for something different, who want to tone their physique and enjoy ballet or dance classes.
Benefits
Help to create a long, lean body like a ballet dancer
Improve your posture and flexibility
Build your endurance levels
Improve your strength and balance
Why choose Pilates
Pilates incorporates modern exercise science and rehabilitation principles, it is a safe and highly effective low-impact way to stretch, strengthen and streamline the body. It helps to develop optimal strength, flexibility, endurance and posture, without building bulk or stressing joints, which makes it the perfect complement to cardiovascular exercise, athletic training or rehabilitation.
Users
Those who want to take it slow but strengthen their muscles, possibly coming back into exercise after injury or rehab.
Benefits
Improve your coordination, core strength and mobility
Improve your posture and muscular balanc
Develop well toned and lean muscles
Improve your flexibility and develop endurance
Why choose Pre/Post-Natal
As you enter this new stage of your life, keeping fit and healthy is more important than ever. In nine months, the body changes dramatically and our pregnancy personal trainers can keep expectant mothers feeling strong, fit and supported as well as assisting new mothers in returning to full strength again. Appropriate pre and postnatal exercises can reduce and prevent any pain that can result from the changes.
There are multiple benefits of keeping healthy, mentally and physically, during pregnancy and as a mother. Our TruBe expert trainers will provide a full body program of exercises for pre and post pregnancy, and with our on-demand service, are able to workout alone in the comfort and security of your own environment. During your pregnancy, you stay toned, comfortable and active whilst post-pregnancy working the body safely back to its full range of movement and strength again.
Users
Expectant mothers or women or have just had a baby who wants to keep fit.
Benefits
Keep toned and supported through your pregnancy
Improve your wellbeing
Restart your post-natal program
Improve your sleep
Why choose Running
One of the most popular types of exercise, our running trainers will be with you every step of the way whilst you run, motivating you and helping you to improve your endurance and technique. Additionally our trainers provide guidance and tips on how to avoid 'the wall' during a marathon race, and prepare you mentally and emotionally.
Users
Those who are training for their very first 5k, have an upcoming marathon or just want to start jogging.
Benefits
High quality training for a fitness event or race e.g. marathon or Tough Mudder
Lose fat and tone your muscles
Improve your general fitness level
Why choose Stretching
Stretching helps to improve flexibility and range of motion. Effective stretching exercises can improve your physical performance and help reduce the risk of injury. Regular stretching creates long, lean and flexible muscles and keeps muscle tissue healthy and strong. Your stretching session will cover both dynamic and static stretching exercises, and develop a personal stretching program that complements your exercise goals in the comfort of your own home or private space.
If you have an injury or are looking to improve your mobility, stretching can aid the process allowing you to increase your range of movement and improve any restrictions. Stretching can also help you to de-stress as when your muscles lengthen through stretches, your physical body relaxes and so does your mind.
Users
Those who want to feel young, strong and flexible or those who want to recover from an injury and improve mobility of muscles.
Benefits
Improve range of movement and improve joint mobility
Become more flexible
Improve recovery time after exercise
Why choose Meditation
Mediation is a platform that enables you to be immersed in relaxation, perfect if you have been burning the candle at both ends, or if you are feeling anxious or just need some 'me time'. Your well-being should never be overlooked. Use this time to take a step back and focus on you.
Users
We offer a broad range of meditation styles, ranging from 'Sound Immersion' to 'chakra balancing meditation' suitable for those who are new to the practice and those who are more familiar. Anyone who wants to take a moment for themselves.
Benefits
Reduce Stress
Helps reduce pain
Relieves headaches
Helps boost your memory
Compliments any workout
Reduce feelings of anxiety
Learn to control your breathing
Learn how to balance your day
Unwind and Relax
Vibration throughout body cells to relieve stress
Emotional processing and release of blockages
Processing of past events
Increases creativity
Shaking up the fitness world