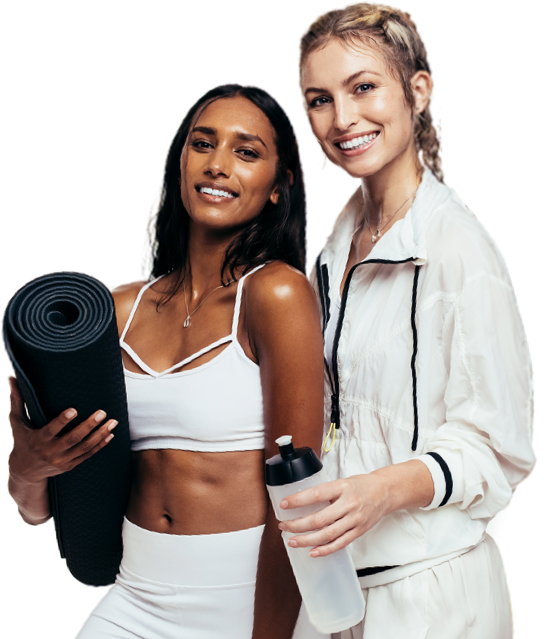 Personal Training in Holland Park
Personal training workout overview
Every session is tailored around your fitness goals, making it the most efficient way to get in shape.
Why Choose Personal training?
Losing fat and toning up
Increasing muscle size and strength
Improving your overall fitness and endurance
Getting ready for a specific event such as a wedding or a 10k run
Burning 650* calories
Benefits of Personal training with TruBe
Your chosen personal trainer will come to you, in comfort of your home, office, or nearest park.
No equipment needed, we bring everything.
Have a one-to-one personal training session or invite up to 2 friends with no surcharge.
Choose your intensity and receive post-workout feedback.
All TruBe Trainers are vetted, certified and insured.
Enjoy Cash-free payments.
How TruBe works
Bring your bookings to life with 3 simple steps. Booking a personal trainer has never been so simple.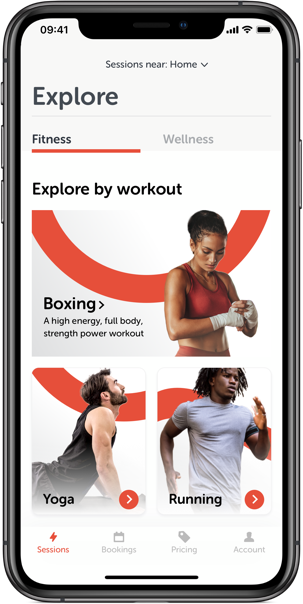 Choose a personal trainer that best meets your fitness goals.
Pick a time, location and securely pay online.
Exercise where you want, when you want.
Recommended personal trainers Holland Park
Personal trainers client reviews
Fantastic experience
I had a fantastic experience with TruBe- my trainer really listened to me and targeted the areas I wanted to work on. He was friendly and very knowledgeable! Highly recommend this amazing app!
Fantastic experience
TruBe trainers are fun, enthusiastic and very knowledgeable! Such a great resource for anyone wanting to get fit but not sure how to or what kind of exercise they like. So many different things to try and extremely flexible!
Great resource for anyone
The instructors and organisers have been consistently helpful and go above and beyond to ensure the service we offer to our members is consistent yet adaptable when we need it to be. I would without a doubt recommend TruBe.
Personal Trainer Prices - TruBe
Have full access to the best selection of on-demand trainers and therapists in Holland Park.
Single sessions
Complete Flexibility and no commitment.
Consultation
20 Minute call with recommendations based on your goals.
Pay as You Go
Single session with any TruBe Trainer.
Monthly subscription
Best Value for frequent workouts.
TruPlans
Your monthly 5 or 10 session Plan.
Session Packs
Stock up your workouts at great value.
TruPacks
5-10-15 Session Pack with 3 months expiraton.
So far the TruBe Community has:
Requested over
8
4
8
0
1
2
3
4
5
6
7
8
9
0
1
2
3
4
5
6
7
,
8
0
1
2
3
4
5
6
7
8
9
0
8
0
1
2
3
4
5
6
7
8
9
0
1
2
3
4
5
6
7
8
9
0
8
0
1
2
3
4
5
6
7
8
9
0
1
2
3
4
5
6
7
8
9
0
1
2
3
4
5
6
7
8
9
0
hours
Performed over
8
1
8
0
1
2
3
4
5
6
7
8
9
0
1
2
3
4
5
6
7
8
9
,
8
0
1
2
3
4
5
6
7
8
9
0
1
2
3
4
5
6
7
8
8
0
1
2
3
4
5
6
7
8
9
0
1
2
3
4
5
6
7
8
9
0
8
0
1
2
3
4
5
6
7
8
9
0
1
2
3
4
5
6
7
8
9
0
1
2
3
4
5
6
7
8
9
0
downward dogs
Completed over
8
4
8
0
1
2
3
4
5
6
7
8
9
0
1
2
3
4
5
6
7
,
8
0
1
2
3
4
5
6
7
8
9
0
1
2
3
8
0
1
2
3
4
5
6
7
8
9
0
1
2
3
4
5
6
7
8
9
0
8
0
1
2
3
4
5
6
7
8
9
0
1
2
3
4
5
6
7
8
9
0
1
2
3
4
5
6
7
8
9
0
rounds of boxing