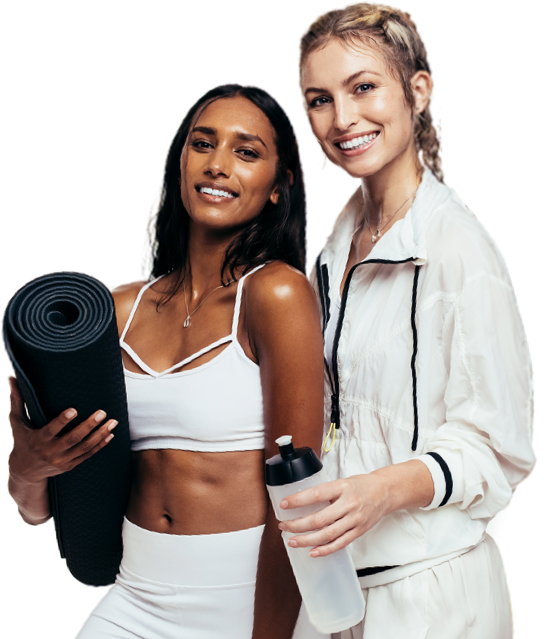 Personal Training in E18
Book your workout with one of London's leading on-demand personal trainers. To get started, enter your session details below.
Prices for at-home Personal training
Choose to pay-as-you-go, start a pack or enjoy a plan for additional savings!
Single sessions
Complete Flexibility and no commitment.
Personal Adviser
Receive free personalised recommendations based on your goals.
Pay as You Go
Single sessions at the time of place of your choosing.
TruPlan- Monthly Subscription
Enjoy monthly sessions for guaranteed results.
TruPlans
Your monthly 5 or 10 session Plan.
TruPack- 3 months worth of sessions
Work your sessions around you and your goals.
TruPacks
5-10-15 Session Pack with 3 months expiraton.
Personal training workout overview
Every session is tailored around your fitness goals, making it the most efficient way to get in shape.
Why Choose Personal training?
Losing fat and toning up
Increasing muscle size and strength
Improving your overall fitness and endurance
Getting ready for a specific event such as a wedding or a 10k run
Burning 650* calories
Benefits of Personal training with TruBe
Your chosen personal trainer will come to you, in comfort of your home, office, or nearest park.
No equipment needed, we bring everything.
Have a one-to-one personal training session or invite up to 2 friends with no surcharge.
Choose your intensity and receive post-workout feedback.
All TruBe Trainers are vetted, certified and insured.
Enjoy Cash-free payments.
How TruBe works
Bring your bookings to life with 3 simple steps. Booking a personal trainer has never been so simple.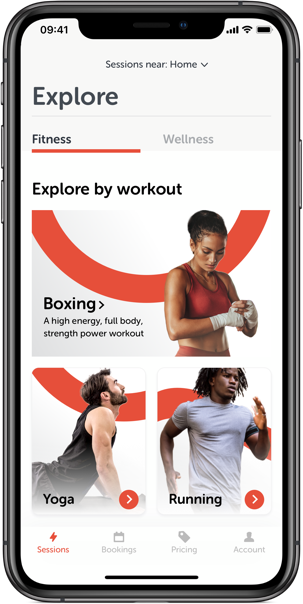 Choose a personal trainer that best meets your fitness goals.
Pick a time, location and securely pay online.
Exercise where you want, when you want.
Recommended personal trainers E18
Personal training reviews
Fantastic experience
I had a fantastic experience with TruBe- my trainer really listened to me and targeted the areas I wanted to work on. He was friendly and very knowledgeable! Highly recommend this amazing app!
Fantastic experience
TruBe trainers are fun, enthusiastic and very knowledgeable! Such a great resource for anyone wanting to get fit but not sure how to or what kind of exercise they like. So many different things to try and extremely flexible!
Great resource for anyone
The instructors and organisers have been consistently helpful and go above and beyond to ensure the service we offer to our members is consistent yet adaptable when we need it to be. I would without a doubt recommend TruBe.
Personal Training with TruBe
Fitness and Wellness professionals
Book private one-hour workouts with one of London's leading fitness specialists.
Equipment provided
Equipment will be provided by your trainer, and each session will be adapted to suit the space available.
Goal orientated sessions
TruBe trainers are insured and have been verified by a member of the TruBe team.
Secure Payments
As part of our secure cash-free payment system, you can relax knowing that your sessions will be focused on fitness.
Split the cost
Members of TruBe will be supported by our in-house customer service team, available to answer any questions you may have.
Vary your sessions
TruBe trainers specialise in at-home workouts for sustainable fitness. Perfect if you want to tone up, lose weight, improve posture, or maintain a healthy lifestyle.
Common questions
Where can I have a session?
You can have a session in your house, office or a local park, we will make it work. This is the chance to be creative, you no longer need to go out of your way to make fitness part of your routine. TruBe covers London, all areas within the M25.
---
How much does a session cost?
Pay-as-you-go sessions are the perfect starting point to get an idea of what TruBe is all about. The price for a single session is £65 (including VAT); the price remains the same if you decide to invite up to two friends.
At TruBe, we want to provide you with the best value for money and flexibility. You can choose to sign up for a monthly subscription with sessions starting from £47
---
What services does TruBe offer?
With TruBe, you can get a Personal Trainer, Yogi, Pilates, Pre/Post-Natal, KickBoxing, Boxing, Ballet, Stretching or Running Instructor, at a time and place that fits in with your schedule.
We also offer Massage as a service, this currently covers Thai and Sports Massage.
Our trainers and therapists are equipped to help you to achieve a wide range of goals. Whether you are looking to lose weight, get stronger, fitter or are training towards an athletic event, recovery, relaxation, maintenance, our experts can help you.