Design your program
You pick the time and place for your team's TruBe session—to be delivered in-person or virtually.
Stay connected - Top Tier Fitness
Up to 12 participants
• 8 Disciplines
• 30 or 60 minute session
• Concierge bookings
• You decide when and where
Set yourself apart with a fitness or wellness session dedicated to your specific goals. See results at an accelerated pace without any distractions.
Work Smart - Fitness Workshop
Up to 100 participants
• Community building seminar
• 45 minutes workshop
• 15 minute Q&A
• Lead by a TruBe fitness specialist
A TruBe professional will take your team to the next level with some tips and tricks on how to enhance their working day, including nutritional advance and a practical element to encourage interaction and knowledge retention.
Nourish your soul - Wellness Workshop
Up to 100 participants
• Interactive seminar
• 45 minute talk workshop
• 15 minute Q&A
• Lead by a TruBe wellness specialist
Well-being is at the heart of TruBe, bring your team together for a workshop designed to uplift and elevate your team with added benefits throughout.
* Subject to agreement.
Single Event
Starting from
Relax knowing that your event will be delivered by one of London's leading instructors/ Massage therapists with a no risk guarantee.
Weekly sessions
Starting from
Incorporate TruBe into your community with weekly sessions with added benefits and even better value.
Bimonthly sessions
Starting from
Mix up the month with an injection of energy. Switch between disciplines, trainers and therapists with added savings.
Monthly sessions
Starting from
Make TruBe your monthly highlight. Give your team the wellness program they deserve without sacrificing on quality.
The benefits of Workplace Fitness & Wellness
Implement both fitness and wellness as part of one program.
Improve Retention
TruBe offers a personalised approach that will ensure your team is taken care of.
Boost Attendance
Workplace fitness & wellness is proven to reduce work-related stress and sick days.
Increase Productivity
Boost attention span and increases the ability to prioritise tasks with regular sessions.
Promote Creativity
Exercise is a cognitive enhancer that links to creativity and attention to detail.
Lasting Relationships
Bring people together by building trust between workers with relationships that last.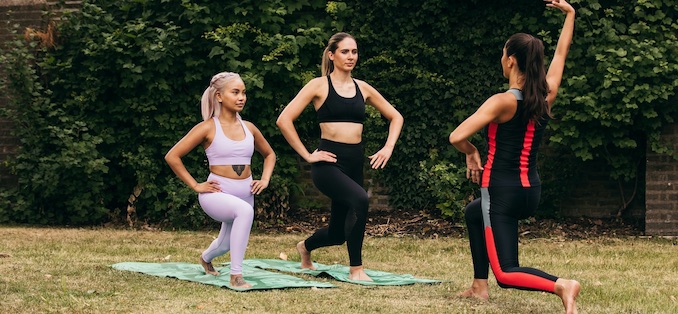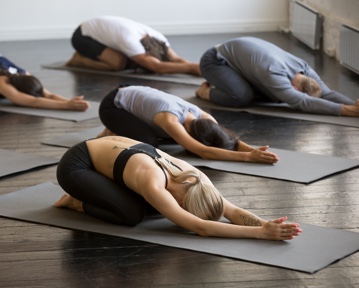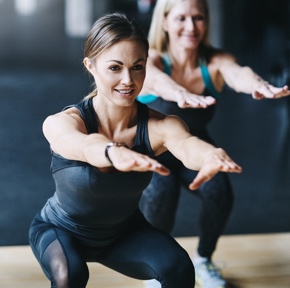 Best interests
TruBe will reflect the goals you have outlined for your fitness & wellness outreach.
All inclusive
Implement both fitness and wellness as part of one program.
Managed by TruBe
Offering the best selection of trainers and therapists in London.
Branded Experience
TruBe trainers & therapists have been verified and are trusted to deliver excellence.
Flexible Packages
Build a package based on your teams requirements and we will do the rest.
Personal touch
Each session will leave your team feeling valued and ready to take the day.
So far the TruBe Community has:
Requested over
8
4
5
8
0
1
2
3
4
5
6
7
8
9
0
,
8
0
1
2
3
4
5
6
7
8
9
0
1
8
0
1
2
3
4
5
6
7
8
9
0
1
2
3
4
5
6
7
8
9
0
8
0
1
2
3
4
5
6
7
8
9
0
1
2
3
4
5
6
7
8
9
0
1
2
3
4
5
6
7
8
9
0
hours
Performed over
8
1
2
8
0
1
2
3
4
5
6
7
8
9
0
1
2
,
8
0
1
2
3
4
5
6
7
8
9
0
1
2
3
4
5
6
7
8
0
1
2
3
4
5
6
7
8
9
0
1
2
3
4
5
6
7
8
9
0
8
0
1
2
3
4
5
6
7
8
9
0
1
2
3
4
5
6
7
8
9
0
1
2
3
4
5
6
7
8
9
0
downward dogs
Completed over
8
4
5
8
0
1
2
3
4
5
6
7
8
9
0
,
8
0
1
2
3
4
5
6
7
8
9
0
1
2
3
4
5
8
0
1
2
3
4
5
6
7
8
9
0
1
2
3
4
5
6
7
8
9
0
8
0
1
2
3
4
5
6
7
8
9
0
1
2
3
4
5
6
7
8
9
0
1
2
3
4
5
6
7
8
9
0
rounds of boxing
WeWork
TruBe have been excellent in WeWork, the masseuse that come in are always very professional, they are always on time so no one over runs for their meetings and the members in the building always have such great feedback. I will enjoy to continuously work with them

Maddie North, 11th July 2019

Motivation Monday: Here's What You Need To Know About TruBe, The On-Demand Personal Training App
Fantastic experience
TruBe trainers are fun, enthusiastic and very knowledgeable! Such a great resource for anyone wanting to get fit but not sure how to or what kind of exercise they like. So many different things to try and extremely flexible!

Natasha Cambridge, 24th May 2018

TruBe Launches To Give Londoners An On-Demand Ass Kicking
Great resource for anyone
The instructors and organisers have been consistently helpful and go above and beyond to ensure the service we offer to our members is consistent yet adaptable when we need it to be. I would without a doubt recommend TruBe.

Jack Fielding, 2nd Sept 2018

A few tech companies, taking the wellth world by storm
Take a free consultation to make the right decision
Let us find the perfect package for you
Have full support from TruBe