Become a TruBe partner
Join London's leading on-demand fitness and wellness app! We are always interested in working with new talents across London. Find out how you can be part of something bigger.
Be a TruBe Trainer
Share your specialist skills with a range of clients on a one-to-one basis, TruBe will be able to guide you towards a new and exciting way to expand your network, creating lasting relationships.
Highly Professional, knowledgable and passionate about fitness
Minimum of Level 3 qualified or equivalent
Eligible to work in the UK
Professional insurance required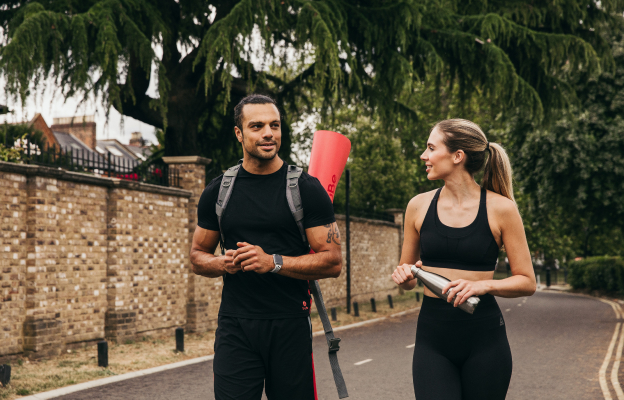 No joining fee
No membership
Competitive, flat base rate
Manage your own schedule
Guaranteed late cancellation payment
Be in control, everything in one app
The onboarding process
One-to-one interview
---
Step 3
I love being a trainer on TruBe! Being a TruBe trainer allows you all the flexibility of freelancing with the enormous bonus of having a fantastic, very supportive team at TruBe to help you obtain and manage clients. Having the freedom to determine when and where I want to work with no obligation to complete a certain number of hours per week or pay rent in a gym is fantastic.
Be in control
Set your own availability and mark the locations that you would like to cover on the TruBe partner app.
Grow your revenue
All payments are handled by TruBe, you will never miss out on what you deserve. Access your money the same day!
Create new relationships
Work with new clients and build ongoing relationships with the TruBe community.
Privacy Protection
We respect your right to remain secure, we have taken extra measures to keep you and your data safe.
Support & growth
As part of TruBe you will be presented with new and exciting opportunities to help you grow your business.
Community feel
Receive support and guidance throughout your experience.
---
At TruBe we value each and every trainer and therapist, you will be encouraged to incorporate your personal style of teaching into each session. We celebrate growth and diversity, as part of TruBe you will be invited to take part in PR activities and other exciting events!
Apply Now