About TruBe
TruBe is the UK's premier on-demand training app, offering 1:1 coaching sessions and group classes with some of the world's best trainers – all designed with you in mind.
At TruBe, we believe that personal fitness shouldn't be intimidating — it should be accessible and fulfilling. TruBe makes it all possible: We designed an app that's as easy-to-use as it is effective, with trainers whose fitness expertise is matched only by their ability to build authentic relationships with our clients. At TruBe, your fitness goals always feel within reach — no matter how big or how small.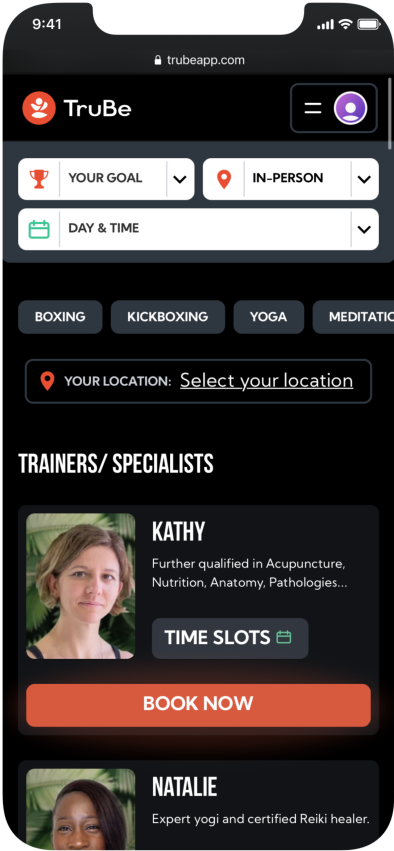 Regardless of your current fitness level or experience, you can expect a fully personalised fitness programme. R1:1 sessions mean more time for you. TruBe trainers are trained in everything from kickboxing to ballet fit, each trainer has been cherry-picked through a rigorous selection process, so you can be confident you have the best of the best and the best workout routine at home.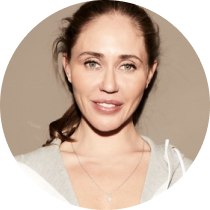 It's so important to listen to yourself and be true to where you want to be as a person.
Daria Kantor set up TruBe to challenge the traditional methods of personal training and to adapt it to today's lifestyle.

As a keen exerciser — Daria was a semi-professional tennis player in her youth and coached the Maccabi tennis team in her hometown, Geneva, as a teenager — she saw a need from consumers to find a trainer that can work around their schedule.

One thing we see more and more is that people are struggling to fit exercise and working out into their everyday life.

Favourite workouts: personal training and yoga
Like Uber for personal trainers

All the trainers are fully qualified and thoroughly vetted so you know you're in good hands.

---