Find the Best Personal Trainers Near You: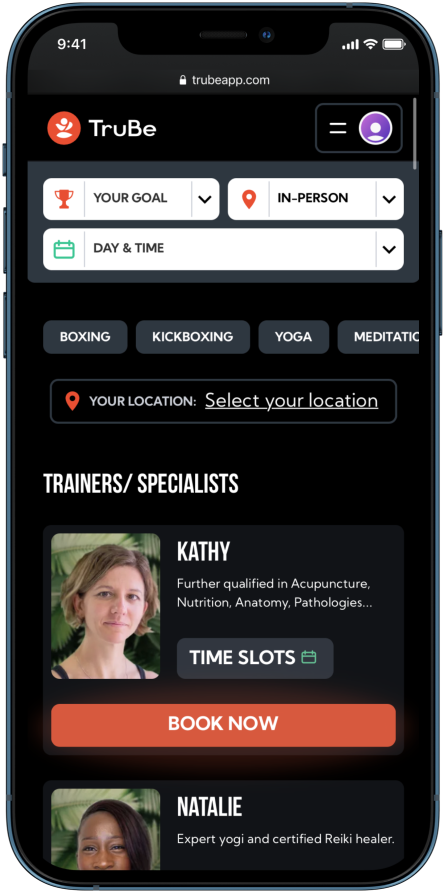 FIND THE best trainer in few minutes
See all your local TruBe trainers in a matter of clicks. Filter by availability, disciplines and goals.
SEE ALL TRAINERS
Virtual or in-person
1:1 Sessions
Get a best-in-class workout from top TruBe trainers,
wherever you are. Your place – your rules.
BOOK VIRTUAL
BOOK IN-PERSON
MEMBERSHIP
OR A SINGLE SESSION
Starting from £22.50 per session with a virtual membership or £48.75 with an in-person membership.
SEE pricing
5-STAR WORKOUTS WITH 5-STAR TRAINERS
Every TruBe session—from kickboxing to pilates—meets you where you are, whether virtual or in-person.

Our trainers are cherry-picked through a rigorous selection process and skilled in nearly a dozen disciplines. There's a reason our average rating is five stars.
SEE ALL TRAINERS
Like Uber for personal trainers

All the trainers are fully qualified and thoroughly vetted so you know you're in good hands.

---